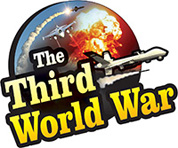 Washington/Dubai: The US experts have claimed that the missile program initiated by Saudi Arabia to counter Iranian nuclear program, has been receiving help from China and Pakistan. They have also said that it signals Saudi's attempt to implement an independent policy, ignoring its closest ally, the United States. China has dismissed the allegations regarding the Saudi missile program.
"There's a strong arms race underway in the Middle East. The changes in the policies of the United States are affecting Saudi too. Saudi has indicated that it will not act under the pressures of the United States in the political circles. The Saudi government is trying to demonstrate that it can implement independent policies," Michael Rubin, a retired senior official from the US defence department claimed.
Jeffrey Lewis, a missile expert from the United States, warned that the Saudi investment in missiles is a cause for concern. A former senior official from the US intelligence agency CIA, Bruce Riedel, claimed that the Saudi's venturing into missile development is a conscious act of ignoring US interests.
A former official from the defence department claimed that the Saudi missile program was being assisted by China with Pakistan as the mediator. The former official pointed out that Saudi had purchased the Chinese D3-F Silkworm missiles in 1988. He also highlighted Pakistan's excellent ties with both China and Saudi citing numerous Pakistani officials working as advisors in the Saudi government.
A few months ago, claims were made that Pakistan supplied nuclear technology and weapons to Saudi. However, it is apparent from the claims made by these officials, that Saudi is seeking assistance from China with Pakistani mediation.