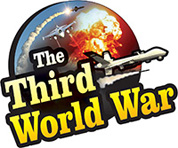 Baghdad: At least 94 Iraqi youth have been killed, and nearly 4,000 have been injured, in action by the Iraqi security agencies against the youth protesting against the Prime Minister Mahdi government. It is reported that the Iraqi police have been using snipers, to contain the protestors. Furthermore, the Iraq government has blocked social media to curb malicious campaigns initiated by the protestors against Iran.
Prime Minister of Iraq, Adel Abdul Mahdi, has expressed willingness to talk with the protestors. However, the Prime Minister has not stopped the action against the demonstrators, even after that. Therefore, the protests against Prime Minister Mahdi has flared up further. 19 youth were killed in the sniper rifle action by the Iraqi police aggravating the conflict between the protestors and the police, also. Nevertheless, more than 600 people have been detained by the Iraqi police in the last five days.
The protestors alleged on the social media that the Iraq government is acting against them, to justify its pro-Iranian stance. A hashtag, "The Marja' does not represent me." is currently trending on the Iraqi social media. The Gulf media have been claiming that this current trend is directed towards the Iranian born, Iraqi religious preacher 'Ayatollah Ali Al-Sistani'
Two days ago, Ayatollah Sistani had criticised that the young Iraqi protestors were responsible for the violence in Iraq. Sistani appealed that the protestors should stop before it is too late. But the Gulf media claim that the Iraqi religious preacher does not influence the Iraqi youth. As per the Gulf media, the criticism showered on Ayatollah Sistani, by the Iraqi youth on the social media, points the same thing.
Since the last few years, the Iranian influence in Iraq had become a cause of concern for the United States, Israel and Saudi Arabia and its allies. Armed Iran supporter groups had grown strong in Iraq, and it is exposed that there was resentment in the local Iraqi population regarding these groups. These protests in Iraq reflect the same sentiment. At the same time, Iran has accused the United States and Israel of instigating the people to protest, against their government.