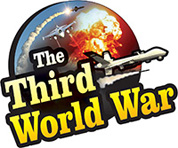 Washington: US Secretary of State Mike Pompeo warned that the United States would take harsh action against the Syrian Assad regime and its allies, for carrying out fierce attacks on Idlib and Aleppo provinces. Iran and Hezbollah also will face political and economic actions, along with Syria and Russia. The United Nations and the Syrian human rights organisation claimed that there was an exodus of thousands of citizens from Idlib and Aleppo regions. It is claimed that this warning by the US Secretary of State comes against this background.
Secretary of State Pompeo severely criticised the conflict in the Idlib and Aleppo provinces in Syria. Secretary of State Pompeo accused Syria, Russia, Iran and Hezbollah of scrapping the ceasefire, by carrying out attacks in Idlib and Aleppo provinces. Pompeo demanded on his social media post 'The crushing attacks by the Russia and Iranian government, along with Hezbollah and the Assad regime are creating obstacles in imposing a ceasefire in northeast Syria. The United States denounces this cruel action, in strong words and demands immediate imposition of a ceasefire in this region.'
Pompeo also threatened that if Syria and its allies are not going to stop the attacks in Idlib and Aleppo, the United States will have to take further action. Pompeo warned 'The dreadful attacks initiated by Syria, Russia, Iran and Hezbollah, in the Idlib and west Aleppo provinces, are a major cause for concern. If these attacks are not stopped in time, the United States will take political and economic actions against these entities.'
The United Nations also termed the situation in Idlib as alarming. Russia and Syria launched dreadful airstrikes in the Maaret Al-Numan region of Idlib. The United Nations expressed concerns that thousands of civilians have been displaced because of these attacks. The United Nations said that more than 38,000 people are displaced in just over four days, from 15th to 19th January. The media claimed that the US Secretary of State issued this warning following this.
Meanwhile, before Pompeo issued the warning to Syria and its allies, the US President had a telephonic talk with the President of Turkey. The media claim that the Syrian issue was on the anvil during the discussion.