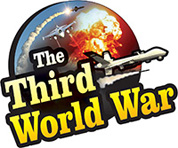 Washington: Two US warships passed through the Taiwan Strait. The US defence department announced that this patrolling clarifies that the United States is on the side of the freedom of marine transport in the Asia-Pacific region. Meanwhile, US President Donald Trump and Chinese President Xi Jinping are scheduled to meet against the backdrop of the G20 meet in Argentina. The patrolling of the US warships, in the region, claimed to be its sovereign part by China, is a warning to China.
Warship USS Stockdale and the replenishment oiler USNS Pecos patrolled the Taiwanese marine region on Wednesday. Pacific Lift of the United States published this information. Whereas, Lieutenant Colonel Christopher Logan, the Pentagon spokesman informed that a US warship equipped with missile defence system and another vessel carried out patrolling within the framework of the international laws. Logan also said that this patrolling confirms that the US patrolling will continue within the air and marine limits set by the international organisations.
Taiwanese defence ministry also welcomed the patrolling by the US warships. The Taiwanese defence ministry said that this patrolling was a part of the routine timetable. This is the third instance that the US warships have patrolled the Taiwanese Gulf in this year. Before this, in July and October, US warships had sailed through the Taiwanese gulf. Even at that time, the United States had said that this patrolling was to advocate the freedom of international freight movement.
China has claimed Taiwan to be its sovereign territory. Therefore, China had warned all the countries not to recognise Taiwan as an independent country. China had threatened that if any country continues to maintain relations with Taiwan despite the warning, it will have to face dire consequences and its ties with China will end. At the same time, saying that China will not let go of even an inch of the Taiwanese territory, a senior Chinese military official had said that China was even willing to go at war for this purpose.
Ignoring this threat, the United States continued to develop political and military cooperation with Taiwan. In this last one year, the United States has provided military aid on a large scale to Taiwan and has expressed willingness to supply destroyers and helicopters. Objecting strongly to this US-Taiwan cooperation, China had deployed its aircraft carrier in the Taiwanese Gulf. Taiwan had criticised that this patrolling by the Chinese warship was an act of incitement against Taiwan.