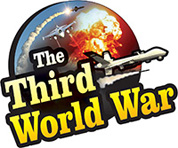 Washington: The United States defence forces has started development of laser-based arms to counter the increasing use of drones and advanced missiles by the competing nations at the international level. In the last few years, the preliminary trials of these systems have been completed successfully by the private sector defence manufacturers and there are indications of the US defence forces initiating tests. A few months ago, the tests to use laser on drones has been completed successfully in the 'Oklahoma' sector and the laser system will be tested aboard 'F-15' fighter jets in the near future.
The 'National Defense Magazine' informed about two successful tests in the month of December for two different systems. They included 'Laser' as well as 'microwave' technologies. The 'Reytheon' Company, a defence sector company demonstrated its system successfully in the exercise conducted at 'Fort Sill' in the US. The Laser system could shoot down 12 drones during the exercise, as per the report. As per the sources, 33 drones were wiped out with the microwave technology.
After these successful tests, the arms systems based on the laser technology were tested with the 'Stryker Combat Vehicle' in an exercise in Europe. In a test conducted in Germany, the US military squadron demonstrated 'Mobile Expeditionary High Energy Laser' with a capacity of five kilowatts. With this successive successful testing, there are indications for induction of these 'Laser' systems soon in the US military.
The air force and the navy have also started taking rapid steps towards 'Laser' based systems. In a month or two, a 'Laser' with a capacity of 50 KW will be fitted on board a 'F-15' fighter jet and tested. This system developed by 'Lockheed Martin' company has been named 'Self-Protect High Energy Laser Demonstrator' (SHiELD). The navy has awarded a contract for $150 million to the same company for the 'Laser' system. According to the sources, the tests for the Naval Laser system would commence in 2020.