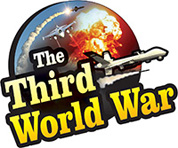 Washington: "US-Taliban talks are dead so far as I'm concerned," declared US President. Claiming that more than 1000 Taliban terrorists have been killed in the last ten days, US Secretary of State, Mike Pompeo highlighted that such an intense action was never taken before. Therefore, it seems that the war on terror, ongoing since the last 18 years in Afghanistan will intensify further.
Taliban continued its attacks in Afghanistan, to demonstrate its strength, even when the talks were with the United States were in progress. Two days ago, US President Donald Trump announced scrapping of negotiations with the Taliban. In its reaction, the Taliban said that the move would inflict losses to the United States. After that, President Trump said that the talks with the Taliban were "dead" for him. However, the Pakistani analysts have been expressing a strong possibility that the United States will make one more effort to hold talks with the Taliban. The logic behind this prediction was that the United States would have to talk to the Taliban regarding military withdrawal, before the next presidential elections. But President Trump has disposed of the matter.
US Secretary of State, Mike Pompeo affirmed that 1,000 Taliban terrorists were killed in the last ten days and reminded that such an intense action had not been taken any time in the last ten years. General Kenneth McKenzie of the US Marines, currently on a visit to Afghanistan, announced that a stronger action would be initiated against the Taliban. Therefore, it is apparent that the attacks of the US and Afghan military on the Taliban will intensify further in the near future. Taliban made a massive mistake of challenging the United States misjudging its strength. Pakistani analysts have been saying that the brunt of this mistake will have to be borne, even by Pakistan.
Taliban has pulled Pakistan in danger along with itself. The anti-Pakistan Afghan government and the Indian government have been rejoicing because of the failure of US-Taliban talks whereas, China has appealed that the negotiations should be resumed between the United States and Taliban. Therefore, it is visible that the Chinese and Pakistani interests are tied to these talks. India had warned that withdrawal of the US military from Afghanistan, believing in the Taliban promise, will prove disastrous.
Within the next few weeks, the Taliban proved the Indian opinion true by launching fierce terror attacks in Afghanistan. Therefore, it is exposed that the plan of the Trump administration to withdraw the military from Afghanistan, believing in the Taliban, was impractical. Following this, President Trump has changed his stand completely, and the United States seems to be planning a new military action against the Taliban. It has sent panic waves through the Taliban claiming victory in the Afghanistan war and their supporters in Pakistan.