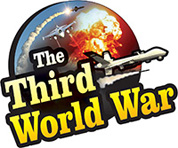 Washington: The Supreme Court has endorsed the travel ban imposed on the citizens of some Islamic countries by US President Donald Trump. The Supreme Court has said in its verdict that this decision taken by President Trump is in the interest of the country's security and that the President has the right to decide about the foreign nationals coming to the United States. The President and the White House has reacted to this decision by the Supreme Court calling it a major victory.
President Trump had declared that he would be taking a harsh stand against the refugees and immigrants even before he assumed office. In the last year, Trump had issued three independent ordinances in the months of January, March and September. According to those, the citizens belonging to Syria, Iran, Libya, Somalia and Yemen were banned entry into the United States.
Trump has justified his action saying that in order to prevent terrorist attacks on the United States and extremists from challenging the US security like in Europe, the decision was made so as to check immigrants from these countries entering into the United States. But, these ordinances by Trump had been legally challenged in various regions of the country.
On Tuesday, the US Supreme Court took a collective hearing of the varied pleas and ruled over them. The Supreme Court bench upheld President Trump's decision, with a vote of 5 against 4. National security and Presidential rights were the two main points that were mentioned.
'This Supreme Court's ruling has endorsed the US Presidential rights in the matter of national security', were the words used by President Trump to welcome this decision. Trump also claimed that it was a tremendous victory for the American People. However, the opposition parties and voluntary organisations in the United States have expressed displeasure over it. Therefore, there are indications of a new conflict rising between Trump's supporters and opponents on this subject.