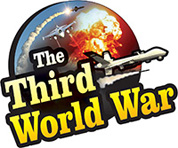 Washington/Ramallah: The United States has majorly reduced the financial aid to Palestine by $200 million. The State department officials said that the cut in the aid was according to instructions from President Trump. Palestine has alleged that this action is blackmail and is in support of the Israeli plan to push the anti-peace agenda.
US President Donald Trump had declared Jerusalem as Israel capital and shifted the US embassy there. There were severe reactions against this decision of the United States at the international level. Despite the resistance, President Trump remained firm on his decision and warned that those opposed to the United States in this matter will face consequences. Strong protests are being held in the Palestine against the United States decision and the Palestinian government has rejected the peace talk proposal given by the United States.
Against this background, President Trump has taken an aggressive stance against Palestine. In the month of January, the United States reduced the financial aid to the United Nations' scheme to help the Palestinian refugees by 50%. The United States announced suspension of $ 6.5 million out of $ 12.5 million financial aid to the 'United Nations Relief and Works for Palestinian Refugees'.
Following this, the US Ambassador to the United Nations, Nikki Haley and son-in-law and senior advisor to President Trump, Jared Kushner had severely criticised this institution. The United States had complained that in spite of the United States being the largest funds provider for this institution, it is not paying attention to demands of the United States. Now, the United States seems to have issued a stern warning to Palestine by reducing the direct financial aid.
As per the information given by the US State Department, the financial aid to Palestine is being reconsidered, and $ 200 million of the aid has been stopped. The US State Department officials also said that these funds will be diverted to schemes with the highest priority in other regions. The United States also claimed that there are obstacles faced in reaching the international aid to Gaza which is under the control of Hamas and the Hamas activities are endangering the lives of the Palestinian people.
Palestinian government has reacted very strongly to the United States decision. Husam Zomlot, the head of the Palestinian delegation to the United States has said that the United States has shredded the Palestine policy and it is now, proved beyond doubt that it is supporting the Israeli anti-peace agenda. The tactics of using the aid for humanitarian and development as a weapon will not succeed, criticised Zomlot.
Hanan Ashrawi, a senior member of the Palestine Liberation Organisation said that the United States is using blackmailing as a political weapon. She also warned that the rights of the Palestinians are not for sale and the Palestinian people and the leadership will not fall prey to such pressures.