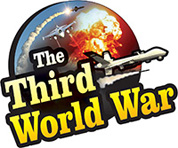 Bangkok: The United States has announced a new scheme to counter the ambitious Chinese Belt and Road Initiative (BRI). The information was given by Wilber Ross, the US Secretary for Commerce during the meeting of the Indo-Pacific Business Forum held in Bangkok. The scheme envisages providing huge funding for important projects in the Indo-Pacific sector, over the next few years. Only the last year, US President Donald Trump announced formation of the 'US International Development Finance Corporation'. The new scheme is said to be a part of the same initiative.
Chinese President Xi Jinping initiated the BRI, six years ago, assuring an investment of a whopping one trillion dollars. Thereafter, China has started projects under the BRI, in many countries, without much success. Instead, allegations were made that it is a Chinese attempt for global domination. The voices against this became stronger because of the non-transparent nature of the Chinese scheme and the thrusting of debt burdens on underdeveloped countries. China has indicated retreating on certain issues and has even announced concessions. Nevertheless, China has been vying to expedite the BRI scheme and at the same time, a few countries along with the United States have aligned against it. Two months ago, Japan signed the 'EU Asia Connectivity Plan' agreement with the European Union. The agreement envisages an investment of nearly USD 65 billion.
Earlier, countries like Australia, New Zealand and India have also announced various schemes. All these schemes are positioned to challenge the Chinese BRI scheme and it has been revealed that the United States is the promoter of the policy. As a part of the same policy, the United States has taken the decision to increase its participation in the Indo-Pacific sector. Although, Secretary for Commerce, Wilber Ross has not given the name or any other details of the scheme, he clarified that huge investments will be made under the scheme.
For this, he cited the example of the bilateral trade between the United States and the Indo-Pacific sector. Ross claimed that this trade has already crossed a trillion USD and this will certainly increase further, after the next meeting. Last year, US Secretary of State, Mike Pompeo, had announced additional financial assistance, during his visit to south east Asia. Now, this adds to that assurance and is expected to pose further challenges in front of the Chinese BRI scheme.