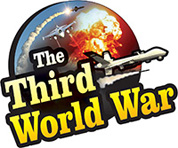 Ramallah : 'The US Peace Plan to establish peace by ending the Israel-Palestine conflict is meaningless,' criticized the Palestinian administration in West Bank led by Mahmoud Abbas. The Palestinian government spokesman warned that they would not allow peace to be established until their demands were met.
US President Donald Trump had announced that initiating peace talks between Israel and Palestine was his main objective. It is also claimed that President Trump's son-in-law and senior advisor, Jared Kushner and the special envoy to Israel-Palestinian peace process, Jason Greenblatt, had even prepared a proposal for these peace talks. The White House had expressed confidence that the leaders of Israel and Palestine would accept this proposal.
In the coming week, Kushner and Greenblatt are scheduled to visit Israel, Saudi Arabia and Jordan, with the proposal. It is possible that during this visit, Kushner might make an appeal to Palestine to accept the concerned proposal and help establish peace in the Middle East. The United States has claimed that this proposal by Kushner is in Palestine's interest. But the Palestine administration has strongly opposed this proposal.
Nabil Abu Rudeineh, the spokesman of PA Palestinian President Mahmoud Abbas has claimed that the Kushner visit will prove meaningless. Rudeineh has warned that if this proposal does not contain topics which serve the interest of the Palestinian people, is not within the framework of the rules of international organisations and does not have the Palestinian President's consent, then the proposal can never be passed. Rudeineh therefore criticised that the United States is wasting its time on this proposal.
Meanwhile, Kushner will arrive in the Middle Eastern countries within the next few hours. Even in the past, Kushner had met with the Saudi Arabian Crown Prince Mohammed bin Salman regarding the Israel-Palestine peace talks. Subsequently, the Saudi Crown Prince Mohammed had appealed to the Palestinian President Abbas to accept the proposal by the United States. Prince Mohammed had even threatened that if Palestine refuses to accept the proposal, it may have to face dire consequences. Israel has also issued a similar warning to Palestine.