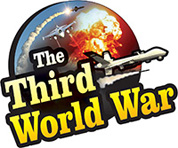 Washington: With the direct use of the phrase 'Buyers Beware', senior US officials have given clear advice to the countries buying weapons from Russia and China to start buying from the United States. While giving the advice at an event, R. Clarke Cooper, a senior official at the US State Department, even claimed that Russia and China were using the arms sale only to grow their influence.
A few months ago, 'Stockholm International Peace Research Institute' (SIPRI), an organisation keenly tracking the arms sale and defence expenditures, published a report regarding the global weapons purchase trends. The report states that there was an increase of 2.6% in the weapons purchase in 2018. Furthermore, the SIPRI report noted that it was the first time since the end of the cold war, that the weapons sales had seen such a significant rise.
The United States, Russia and China are the leaders in the arms trade across the globe. The United States has a massive share of 36% of the total arms trade worldwide. Russia has a close to 21% while China has successfully acquired more than 5% of the weapons trade. In 2018, a whopping $1.82 trillion was spent by numerous countries in the world on arms deals.
The sale is expected to rise consistently over the next few years and the United States, Russia and China are making strong efforts to establish a firm position in the arms trade. The US official's open warning against Russia and China while advising countries to buy from the United States, appears to be a part of the strategy. In the past the United States has pressurised its allies and other countries with which it holds ties, against buying Russian and Chinese weaponry. With his forthright warning, Cooper has further added the pressure on these countries.
Last year, Russia sold the advanced missile system S-400 to India and Turkey, both of which are US allies. The United States had expressed strong displeasure as the both the countries went ahead with the purchase, despite the US pressure and is thus believed to be the reason behind the warning Cooper issued. The US State Department officials have claimed that the United States had also offered a hand in friendship along with the weapons sales.
At the time, the official severely criticised the Chinese made weapons systems. Moreover, he claimed that the weapons were of extremely poor quality and the countries, which would opt for them, would only repent the decision.