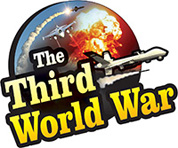 Paris/Washington/Tokyo: While the US-China trade war is intensifying, US President Donald Trump announced a free trade agreement with Japan. President Trump gave information regarding the free trade agreement, following the discussions with the Japanese Prime Minister Shinzo Abe, on the sidelines of the G7 summit being held in Paris. Trump claimed the agreement to be a boon to the US agricultural sector.
Trump had accused China and the European countries of extracting undue benefits from the trade with the United States, after taking over as the US President. Trump said that multinational agreements were a failure and assured that he would enter into bilateral agreements with all the trading partners of the United States, rectifying the imbalance of trade. To fulfil his promise, President Trump initiated a trade war with China, imposing taxes on the import of Chinese goods.
While imposing these taxes on China, other countries too were issued similar warnings. In 2018, President Trump had warned to impose additional taxes on the cars and electronic goods imported from Japan. The Japanese government took very serious cognisance of the warning, against the background of the trade war initiated by President Trump with China.
Japanese Prime Minister Shinzo Abe, initiated trade talks to avoid the negative impact on the Japanese economy, because of the taxes imposed by the United States. This announcement of the free trade agreement, following the discussions between President Trump and Prime Minister Shinzo Abe, is said to be the culmination of the same efforts.
President Trump explicitly mentioned the agriculturists while talking about the agreement. He announced that vast quantities of corn are lying with the US farmers because of the Chinese deception, and Japan has promised to buy the corn. President Trump announced the agreement saying, "The trade agreement between the United States and Japan is a huge one and both the countries have agreed at the introductory level. The agreement envisages transactions worth billions of dollars and the farmers will largely benefit from this agreement."
Japanese Prime Minister Shinzo Abe confirmed the proposal of purchasing corn from the United States and clarified that the Japanese private sector will take this forward. Although discussions on some points are still pending, the Japanese Prime Minister expressed confidence that the draft of the agreement will be finalised and signed before the United Nations meeting scheduled for the next month.
The bilateral trade between the United States and Japan is nearly USD 300 billion, which includes US exports worth USD 120 billion and Japanese exports worth 177 billion. The US agricultural sector exports stand at roughly USD 13 billion.