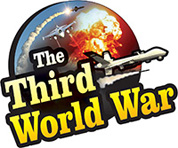 Washington: The 'Defence Budget' presented in the US Congress includes the sanctions imposed against the Nord Stream 2 fuel pipeline. This inclusion becomes the boldest decision taken by the United States against the Russia-Germany fuel pipeline project, Nord Stream 2. Although the US Congress has imposed sanctions against the Russian and European companies connected to the project, efforts are being made by the European countries to get concessions and to find loopholes.
Natural gas will be delivered to Germany directly from Russia through the Nord Stream 2 fuel pipeline. The cost outlay of the project is a whopping USD 11 billion. Both Russia, as well as Germany, have underlined that this is a vital project. The European Union also has said that they will be keeping track of the project. The European countries accepted the project, as Russia assured to continue with the fuel supplies to Europe through Ukraine, even after the Nord Stream 2 becomes operational.
But the United States has vehemently opposed the project from the very beginning. It has widened the scope of actions against the project, by including it into an important bill like the Defence Budget. Senior US Senator Jim Risch warned 'There is very little time left for taking action against Nord Stream 2. Most of the project is completed. But if aggressive and high-level action is initiated through Congress, Russia and the European countries will have to pay dearly.'
If the sanctions imposed against the companies involved in the Nord Stream 2 project are implemented completely, the companies may have to close down. Risch warned that even Russia will have to stop the work on the project and will have to find alternative avenues to complete the project. The warning issued by the US Senator is the most severe warning ever by the United States in this matter.
US President Donald Trump, US diplomats and the Congress have already clarified their aggressive stance against the Nord Stream 2. Last year, Trump had claimed that the Nord Stream 2 pipeline would make Germany permanently and completely dependent on Russia for fuel and Russia will take undue advantage of the situation. Following this, the US Congress accused that this is a Russian ploy to tighten its grip over Europe and made an aggressive demand that the US President must impose sanctions against the project.
In March, this year, US Secretary for Energy, Rick Perry claimed that there are political motives behind the Russia-Germany fuel pipeline and gave clear indications that the United States was contemplating to impose sanctions against the project. Whereas, the US Ambassador to Germany, Richard Grenell, had said during an interview with a German magazine that the sword of this threat will always be hanging on the heads of the companies participating in the Nord Stream 2 project.