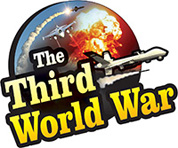 Hawaii: The United States has informed that advanced and nuclear-capable B-2 strategic bombers that can penetrate an enemy's most sophisticated defences have been deployed at the Pearl Harbour base, in the Indo-Pacific sector. Only last week, China announced the deployment of DF-26 anti-warship missiles. The United States seems to have replied to the announcement, with a direct deployment of these Strategic bombers.
Lieutenant Colonel Joshua Dorr, a senior official in the 393 Bomb Squadron of the United States, informed about the deployment of the bombers 'With this deployment of the B-2 bombers, the people of the United States along with the international community will be reassured of the US military capabilities in the Indo-Pacific region. These aircraft will be carrying out surveillance of the region on a permanent basis. We are ready to discharge the duty towards the security of the United States and its allies.'
The Pacific Air Forces drew attention to the strength and the objective behind the deployment of these bombers, 'B-2 Spirit Bombers are capable of penetrating the best and most advanced defences of the enemy. At the same time, these bombers can target important and sensitive enemy bases.This is the second deployment of the traditional B-2 Spirit Bombers capable of nuclear attack, in Hawaii. The B-2 bombers had been deployed in Hawaii in 2018, previously.
The military tension between the United States and China has escalated over the last few months and both the countries are seen stressing on war preparedness. China is trying to increase its military deployment, to increase its influence in the Indo-Pacific region along with the South China Sea. At the same time, it is apparent from the deployment of the bombers that the United States is taking rapid steps to maintain its influence and to counter the Chinese efforts.
Meanwhile, the United States will be testing a missile, for the first time, near the Okinawa island in Japan. Although the duration of testing has not been specified, the Japanese media have claimed that HIMARS and ATACMS systems will be tested.