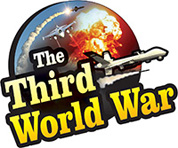 Beijing/Washington: After declaring its preparedness for a trade war with the United States, China has started to pull out its weapons. On Monday, the Chinese commerce department announced imposition of taxes and restrictions on 128 United States products. According to this, the United States products will be taxed up to 25% in excess and it is feared to cause billions of dollars in losses to the United States. Although, the United States has not reacted to the Chinese action, as per the sources, President Trump will soon announce the next move against China.
The Chinese commerce ministry had warned only last week, not to open the Pandora's box which could unleash unimaginable things. China had also warned that the United States' action will create a very different chain of consequences. Subsequently, China followed this up by shocking the US with an imposition of tariffs on the United States goods.
'This increase in taxes is also affecting Chinese interests. China is a supporter of multilateral trade system and has always promoted it. The taxes imposed are in line with the regulations of the World Trade Organisation (WTO). This decision is to guard China's interests', the Chinese commerce ministry announced the action against the United States with this statement.
China has imposed a staggering 25% tax on Aluminium Scrap, meat products and some other important products coming from the United States. Whereas, fruits and other agricultural products have been taxed at 15%. As per the information disclosed by the Chinese government, volume of trade occurring from these items, is worth approximately $3 billion.
The agricultural products from the United States, have a major share in exports to China and in the last one year, the United States farmers had exported goods worth $20 billion to China. Whereas, the export of meat products is to the tune of $1 billion. A large section of the agricultural and meat exporters come from the US states that support President Trump. Therefore, this Chinese action is apparently aimed at jolting President Trump.
United States President Donald Trump announced taxes to the tune of $60 billion on Chinese goods last month. At the same time, President Trump had said that the Chinese investments in the United States would also be targeted.