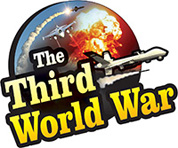 Singapore: Singapore Prime Minister Lee Hsien Loong warned about the intensifying war of domination between the two superpowers in the Asian region saying 'The ASEAN countries will have to choose between the United States and China in the future. But, let us hope that this is a distant situation.' There is a raging trade war between the United States and China and fears are that the tension between the two countries may get converted into a real conflict anytime. The Singapore Prime Minister seems to be referring to this fear while warning the ASEAN countries.
The ASEAN meet along with the major countries of the world is currently being held in Singapore. The discussions in the meeting were centred around the issues of the trade war, economic policies and the South China Sea. The South East Asian countries geographically close to China, share good trade and military relations with the United States too. But the tension between these two countries complicates the difficulties faced by these countries. The Singapore Prime Minister has precisely pointed out this issue.
The Singapore Prime Minister pointed out, "The regulations of the international system are repeatedly jolted. Other countries are forced to choose because of the increasing Chinese influence and the America First Policy of US President Donald Trump.The ASEAN countries need to keep this in mind that we will have to make a choice".
Singapore Prime Minister Lee Hsien Loong further warned, 'Thinking about the economic cooperation; the ASEAN countries are evenly balanced between the two. But if the international economy is divided into two groups, the ASEAN countries will be faced with a problem.' Although the trade between China and ASEAN countries is enormous, the Chinese position on the South China Sea is a major concern. Therefore, on the defence front, the ties of the ASEAN countries have strengthened with the United States and China is bitterly opposed to this.
The United States has initiated movements to challenge China with help from the Asian countries, and China has raised strong objections to these associations. The possibility of a conflict sparking between these two countries in the Asian and nearby regions, keeping in view the tensions raging between them, is becoming stronger by the day. The warning by the Singapore Prime Minister only shows that the South East Asian countries have realised the threat.
Prime Minister Lee Hsien Loong has led Singapore for the last 15 years and has succeeded in establishing the identity of Singapore as a stable and advanced country. Singapore is known to be one of the five founders of ASEAN.