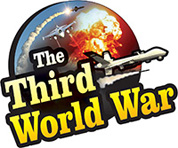 Paris: The United Nations Security Council had moved a resolution against Syria following the chemical attacks in Douma. But Russia foiled the United States attempt with the use of its veto. Russia has used the veto twelve times in this year to save Syria. But this time the United States, Britain and France have reacted very strongly to the Russian use of veto. These three countries have started discussions on the Syrian issue and this is claimed to be a preparation for attack on Syria.
French President Emmanuel Macron has taken a serious note of the Syrian chemical attacks and has demanded strict action against the Assad government. Macron had claimed that the United States, Britain and France would take a joint decision to chart out the future punishment for Syria. Within a day of this, the United States, Britain and France had discussions about Syria. There are clear indications that the main point of discussion was attack on Syria. Saudi Crown Prince Mohammed bin Salman is currently on his France visit. The French President, while addressing a joint press conference with him, expressed his frank opinion about the need for a strict and collective action against the Syrian government.
Therefore, it seems that not only the United States, but France and Britain will also join in the action against Syria. At the same time, Saudi also seems keen to attack Syria along with these allies. Saudi Crown Prince Mohammed Bin Salman announced that if its allies decide to attack Syria, Saudi will also join hands with them. Therefore, the alliance of the United States, Britain, France and Saudi may target Syrian government at any time. The allies of Saudi in the Middle East, may also join Saudi in this war. They may include the United Arab Emirates, Egypt, Kuwait and Bahrain. The intensity of the military action against Syria can increase manifold because of this.
Meanwhile, as per the media the possibility of an attack on Syria has increased and there are reports that President Trump and US Defence Secretary James Mattis have cancelled their planned tour programs.
Eurocontrol warnings
Eurocontrol, the organization controlling air traffic in Europe has issued warnings to the aircrafts travelling over the Mediterranean Sea about the possibility of air strikes on Syria in the next 72 hours. Therefore, the airplanes travelling over the Mediterranean should take special precautions, warned the Eurocontrol.
Along with Eurocontrol, the United States, Britain, France and Germany have also warned their passenger airlines about entering into Syrian airspace. Information has been revealed that one airplane took the risk of travelling through the Syrian airspace on Wednesday.