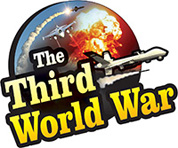 Washington: Senator Graham Lindsey demanded that if the consistent provocation from Iran has to be stopped, it has to be taught a lesson and for that, and the United States should, therefore, carry out attacks on the Iranian oil facilities. The United States had accused Iran of being responsible for Saturday's drone attacks in Saudi Arabia. Given the developments, Senator Lindsey Graham's demand becomes significant.
US Secretary of State Mike Pompeo made severe allegations against Iran blaming it for the attacks in Saudi. He said, 'Iranian President Hassan Rouhani and Foreign Minister Jawad Zarif are creating a façade of finding a solution through political negotiations. At the same time, Iran has carried out nearly 100 attacks in Saudi Arabia. Amid appeals of stopping the conflict, Iran has carried out attacks disrupting the international oil supply. There is no evidence that these attacks originated from Yemen.'
Saudi, its allies and the United States have consistently accused Iran of assisting the Houthi rebels in Yemen. The Saudi government even produced proofs, in front of the media, to substantiate the claims. The press has also accused Iran of fighting proxy wars against Saudi and its allies, under the disguise of Houthi rebels. Given the developments, the allegations of the US Secretary of State become significant. The demand coming from Senator Lindsey Graham for direct action, right after Secretary of State Pompeo, is sensational.
Graham Lindsey demanded action against Iran saying, 'If you want to stop the Iranian provocation, the effects of the action against Iran have to be more serious. Attacking Iranian oil facilities could be one of the options. That will significantly weaken the Iran government. The United States should consider the option to attack Iranian oil facilities, more seriously.'
The United States has imposed severe sanctions against Iranian oil exports. The sanctions infuriated Iran, and they threatened to stop all the oil movement through the Persian Gulf. After that, saboteur attacks have been carried out on the oil tankers from Saudi, UAE and other foreign countries and the latest attack on Saudi is also believed to be a part of the Iranian threat.