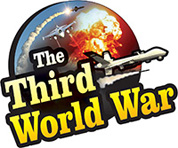 London: The UK indicates to make the law against terrorism, more aggressive against the backdrop of a terrorist attack that happened on Sunday. Thus, it is being proposed that the criminals who are held in prison on the charges of terrorism will not be let out unless they complete two third period of their sentence. At the same time, they also warned to implement the 'Control Orders' to keep the terrorist on bail in detention. However, this proposal, which is being forwarded by Prime Minister Boris Johnson, is being strongly opposed by the Legal experts and Human Rights groups.
On Sunday, 02 February, 20-year-old Sudesh Mamur Faraz Amman, a terrorist, attacked in the 'Streatham' area of London with a knife. Three people were seriously injured while the attack was going on. Faraz Amman was killed in action taken by London police. Amman, a supporter of 'ISIS' was released from the prison last week only. Last year, two people got killed in the attack by terrorist Usman Khan on the London bridge. Terrorist Usman Khan was also released from the prison with the help of judicial procedures.
Strong reactions emerged from the British Parliament after two consecutive attacks. Thereafter, British Prime Minister Boris Johnson announced to make stringent laws and not let any terrorists out unless they complete their prison sentence. Movements have commenced to place the concerned bill in the parliament and get it converted into law.
Though this decision of Prime Minister Boris Johnson is gathering support from the British public, Legal experts and Human Rights groups have sharply criticized this. Legal Experts are claiming that new law will make judicial procedures more complicated and there are other solutions available with the government to stop terrorists. Human Rights Groups have accused that new law will be violating rules relating to the European Union's Human Rights.
While rejecting the criticism on the new law, Prime Minister Boris Johnson and Home Minister Priti Patel have expressed confidence that the British Parliament will consent the new law by the end of this month. In the UK, more than 200 terrorists are serving a sentence under various crimes. Meanwhile, British Senior Police Officer, Neel Basu has warned that the threat of terrorist attack still prevails.