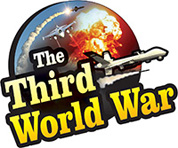 Brussels/Berlin: The efforts of German Chancellor Merkel to send the immigrants entering Germany to other countries through a special agreement have been busted. Merkel had announced signing of a treaty with 14 European countries during the meeting held in Brussels last week. But out of them Hungary and Czech Republic have clarified that there is no agreement signed with Germany on this issue.
'The German claim is fake news. No such agreement has been signed,' said Hungarian Prime Minister Viktor Orban refuting Chancellor Merkel's claim. Similarly, Czech Republic's Prime Minister Andrej Babis said, 'Germany has not discussed the matter with us and I will not sign any such agreement in the current circumstances'.
As per Chancellor Merkel's claim, 14 European countries had agreed to take back the immigrants who had entered Germany. Germany is trying to use the fact that these immigrants had been registered in other countries before entering Germany, to send the immigrants back. As per the agreement, 15% of the immigrants in Germany were to be sent to the other countries.
Germany had stated last week that the agreement to the effect had been signed with Greece and Spain. Against the background of the Brussels meeting, Merkel had claimed that France, Belgium, Poland, Denmark, Estonia, Finland, Lithuania, Latvia, Luxemburg, Netherlands, Portugal and Sweden had expressed willingness to accept the immigrants from Germany.