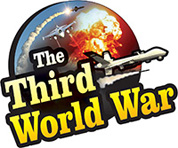 Kabul: Taliban who rocked Afghanistan with two successive significant attacks, suffered a considerable jolt at the hands of the Afghanistan military. The Afghanistan military has wrested control of the Warduj District in Badakhshan Province, in northeast Afghanistan, which was under Taliban control for the last five years.
The Afghan defence department informed that more than 100 Taliban terrorists were killed in the Afghan military action in Warduj. Against the background of the Taliban terror attacks on the Afghan military and agencies, since the last few months, this success of the Afghanistan military becomes significant.
In the last seven days, the Taliban has targeted the Kunduz and Farah provinces along with capital Kabul, with terror attacks. Along with Afghan soldiers, even civilians had been killed in these attacks. Although the exact number of casualties is not known, these consistent attacks had made the Afghan government and the military, very restless.
On one side, these attacks had made it clear that the Taliban, who is holding peace talks with the United States, is not interested in keeping Afghanistan peaceful. Against this background, the success of the Afghanistan military in the Badakhshan province is considered significant.
The Badakhshan province in northeast Afghanistan shares its border with Pakistan, Tajikistan and China. Many parts of this province are under Taliban control, for the last so many years. Warduj district is one of them, and the Taliban had even appointed a shadow governor for the district. Also though the Afghan military had carried out actions in this area, the success was not notable. However, in the last few days, the Afghan army has launched fierce attacks on the Taliban locations in Warduj gaining control over the district.
100 Taliban terrorists had been killed in the attack including the so-called shadow governor, Qari Fasihuddin. Taliban sources have rejected the claims made by the Afghanistan military and have said that fierce conflict is still ongoing in the area. Taliban claimed that the report of killing Fasihuddin is a part of the government campaign for spreading misinformation.
Nevertheless, the Afghan military rocking Taliban in Warduj has been facing fierce attacks in the other parts of Afghanistan. As per information, the Taliban has initiated attacks in the Kunduz, Takhar and Baghlan provinces wherein many soldiers are said to have been killed. But the Afghan agencies are yet to confirm these reports.