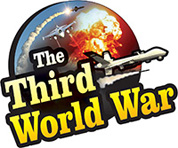 Kabul: 14 people have been killed, and 145 have been injured, in a dreadful car bomb attack, carried out by the Taliban in the Afghan capital of Kabul. The Taliban accepted the responsibility of the attack within the next few minutes. Barely a few hours before the blast, Taliban had threatened to launch attacks on a massive scale ahead of elections in Afghanistan. The Taliban negotiating peace for Afghanistan, with the United States have turned its threat into a reality by mounting attack in Kabul.
The blast was carried out near an Afghan police station in western Kabul at morning 9 am. The Afghan security agencies claimed that a car loaded with explosives was used in the blast. However, as per the Taliban, the explosion was carried out with an explosive-laden truck. The dead include four police officials along with ten civilians and reportedly large numbers of civilians were injured.
Only a few hours before the blast, Taliban had warned the Afghan civilians. The Taliban accused the elections in the next month to be a conspiracy by the western powers. Taliban has denounced these elections and have urged people to stay away from voting. The Taliban further warned that if still, the Afghan people participate in the campaigning and voting, they will face attacks. The Wednesday blast in Kabul was a warning by the Taliban to the Afghan security agencies and civilians.
Over the last month, more than 1,500 people have been killed in the terrorist attacks in Afghanistan. Taliban is responsible for most of these attacks. Despite all these attacks, the United States has been negotiating with the Taliban in Qatar. But the government, security agencies and the people of Afghanistan are not contented with these talks. The Afghan government and security agencies complain that unless the terrorism is eradicated from Pakistan, peace and stability cannot be established in Afghanistan.
Meanwhile, the United States has warned that Pakistan should undertake a transparent action against terrorism or be prepared to be included in the FTF blacklist.