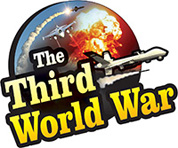 Kabul: – Six people were killed in a suicide attack carried out by terrorists in the Afghanistan capital of Kabul. This attack on the military training base was carried out within hours of the action of the Afghan military against the Taliban. Two days ago, six US soldiers were killed in an encounter in Afghanistan. Meanwhile, the US analysts have claimed that the United States had to suffer a large number of casualties during the operation to rebuild Afghanistan.
A major suicide attack was carried out outside the Marshal Faheem Military Academy on Tuesday at around 7 a.m. After the attack, firing continued for some time in the area. Six people were killed in the attack and more than 15 have been injured. Massive security has been deployed in the area after the attack. This is the first attack in the capital Kabul in the last three months.
Before this, in November, 12 people were killed when the terrorists attacked a minivan in Kabul. The dead included foreign nationals. Taliban had accepted the responsibility of the attack. Taliban was criticised that on the one hand, they were negotiating peace with the United States and on the other, they were attacking the US soldiers deployed in Afghanistan. Taliban had stopped attacking Kabul after that.
No organisation has accepted the responsibility of the Tuesday suicide attack. But it is suspected that Taliban or Taliban-linked organisations must be responsible for the attack. Before this attack, the Afghanistan military had taken action against the Taliban, in the Uruzgan province, killing three and arresting four Taliban terrorists.
The Afghanistan defence ministry declared that 172 Taliban terrorists laid down arms and surrendered in the Herat and Ghor provinces. This is the second instance of the Taliban terrorists surrendering in such large numbers in the last few months. Afghan defence ministry informed that 582 Taliban terrorists laid down arms and surrendered, in these two provinces, in this month alone.
Against this background, CIGAR, the group affiliated to the United States government, has stated in its report that a huge price must be paid for rebuilding Afghanistan, which is under the heels of terrorists.