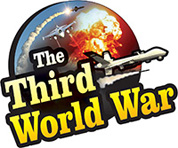 Washington: Saudi Prince Mohammed Bin Salman justified the Yemen attacks asking questions like 'If Mexican rebels carried out missile attacks on the United States' capital of Washington, and cities of New York and Los Angeles, will the US keep quiet? Will the US citizens remain only as spectators?'
Saudi Crown Prince Mohammed had given an interview to a popular US news channel last week and that was published on Monday. In this interview, Saudi Crown Prince Mohammed had accused Iran to be responsible for the Saudi attacks on Yemen. He said, 'The Houthi rebels motivated by the extremist Iranian ideology, are carrying out attacks in Saudi. When the Houthi rebels are attacking the capital city, Saudi cannot remain quiet'. 'The United Nations (UN) has held only Saudi responsible for the civilian deaths in Yemen whereas, the proxy war by Iran is the actual reason for it', alleged Crown Prince Mohammed. Similarly, he blamed the Houthi rebels of taking advantage of the crisis faced by the people and misleading the international community.
While this interview by the US news channel was published, the Saudi allies also have blamed Iran. The spokesman of the Saudi-led Arab coalition, Colonel Turki Al-Malki announced that the evidence of Iran supplying weapons to the Houthi rebels, will soon be revealed to the international community. Nikki Haley, the US ambassador to the United Nations had produced evidence of Iran arming the Houthi rebels, before the International media. Haley had produced the Iranian made missile fired by the Houthi rebels on the Saudi capital.
Meanwhile, Saudi Crown Prince Mohammed arrived in the United States on Monday and within next few hours he was scheduled to meet President Donald Trump and the senior Pentagon officials. The discussions in the meeting between him and President Trump are expected to primarily focus on Iran, the Syrian conflict and the Iranian interference in Yemen.