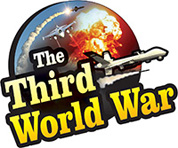 Washington/Kiev: There is a new addition to the tension reigning, since the last few weeks, between Russia and Ukraine. Russia has deployed nuclear missile launchers near the Ukrainian border. This is the second major military movement by Russia near the Ukrainian border. Meanwhile, a senior Ukrainian military official has said that Ukraine is prepared to counter any Russian attacks.
The satellite photographs released by a leading US study group shows that this deployment is in the Krasnodar region of Russia. The Iskandar missile system of the Russian military has been deployed near the Ukrainian border. The launchers and batteries have been kept in Krasnodar. The Iskandar missiles have a minimum strike range of 310 Miles and have the capability to carry nuclear warheads.
The satellite photographs have exposed the Russian missile deployment. However, Russia did not reveal any information regarding this deployment. This matter has been caused because the US company published the photographs. Even before this, it was disclosed that Russia had deployed tanks, artillery and soldiers on a large scale on the eastern Ukrainian border. Russia had denied commenting about that deployment too. But it is being claimed that Russia has issued a warning to Ukraine as well as the United States with this missile deployment.
A few days ago, Nikolai Patrushev, Secretary of the Russian Security Council, while talking to a Russian news agency, had warned the United States and Ukraine. Patrushev had warned 'Ukraine which was carved out of USSR, is currently dominated by the United States and its allies. If Ukraine does not give up these western connections, Ukraine will have to lose its freedom and existence.'
Lieutenant General Serhiy Nayev, the Chief of the Ukrainian Joint Forces, issued a warning to Russia in a sterner language. Russia has completed the preparations to attack Ukraine, but Nayev warned that the Ukrainian military also is prepared to retaliate against the Russian attack. The Ukrainian leaders and officials have, even in the past, announced that preparations for a war against Russia are complete. Ukraine also claimed that with cooperation from the western countries Ukraine would easily defeat Russia in a war.
Last year, in November, Russia detained three Ukrainian patrol ships and 24 seamen in the Sea of Azov region. Following that, the dispute between the two countries festered further. The United States and the United Kingdom declared solidarity with Ukraine by sending their warships to Ukraine.
Meanwhile, Ukraine is accusing Russia of attempting to break Ukraine further, after grabbing Crimea. Russia seems to have increased the pressure on Ukraine with extensive deployment of military and nuclear-capable ballistic missiles, near the eastern Ukrainian border. This becomes a challenge not only for Ukraine but also for countries like the United States and the United Kingdom standing in support of Ukraine.