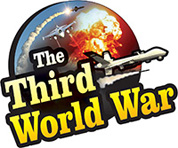 Sochi: – Turkey announced stopping the attacks on Syria following a prolonged discussion between Russian President Vladimir Putin and Turkish President Recep Tayyip Erdogan. President Putin also suggested that Turkey should discontinue the attacks and Russia will take the responsibility of the Kurdish withdrawal from the Safe Zone region proposed by Turkey. The Russian President announced that there would be joint patrolling by Russia and Turkey, in the Syrian region, near the Turkish border.
The 120-hour ceasefire announced by Turkey ended on Tuesday in the night. It was being predicted that Turkey will once again intensify the attacks to target the Kurds. But the Turkish President visited Russia on Tuesday and met President Putin. At this time, after a prolonged discussion, for nearly five hours, Turkey announced that it was stopping the attacks. The Turkish foreign ministry informed that ten memorandums of understanding were signed between Turkey and Russia during the meeting.
These included one stating that Turkey will be committed to protecting the sovereignty of Syria. At the same time, Turkey will retain the regions, Tell Abyad And Ras Al-Ayn captured during the military campaign 'Operation Peace Spring'. But other than this, Turkey will not attack any other parts in Syria. Russia will take the responsibility of moving the Kurds from the area designated as the Safe Zone by Turkey and Russia claimed that this removal would be completed by 29th October.
The Kurds will have to withdraw from the cities of Manbij and Tell Rifat. At the same time, Russia and Turkey will carry out joint patrolling near the Turkish border. Putin and Erdogan concurred that Russia and Turkey would share the responsibility to ensure that the terrorist organisations do not flourish in the Safe Zone.
US President Donald Trump welcomed the negotiations between Putin and Erdogan. President Trump expressed hope that this will help to create the Safe Zone and the Kurdish people will be safe because of the ceasefire.