New Delhi : The Union Cabinet on Wednesday has granted its approval to make necessary changes in the law to allow Non-Resident Indians to vote for the Lok Sabha and the Legislative Assembly elections without their physical presence in India. The NRIs count is around 1 crore out of which 60 lakhs NRIs are eligible to vote in India. If these NRIs get the right to vote although staying abroad then it would be a major milestone in the political as well as the electoral process of the country. This amendment bill will be enforced after due approval from both the Houses of Parliament.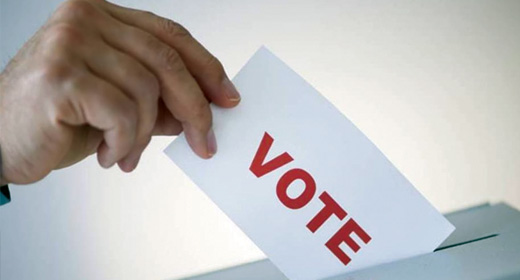 This is an old demand of the NRIs that they should be able to vote in the Lok Sabha and the State Legislative Assembly elections staying abroad. Since it was compulsory so far, for the NRIs to come to India to vote, the NRIs were unable to vote in the Indian elections. At the time of the Lok Sabha elections in 2014, many NRIs had made a request to the Election Commission to grant them the right for 'proxy voting'.
Although, the topic had been discussed at that time, a few political parties had opposed such an arrangement. Those opposing the proposal opined that there could be no guarantee that the proxy voters would vote the candidate desired by the 'NRI' voter.
However taking into consideration the growing demand of the NRI voters for such an arrangement and the problems faced by them to vote, the Government has taken a decision to amend the law. Accordingly, the 'NRI' citizen would be eligible for 'proxy voting' in the Lok Sabha and Legislative Assembly elections.
Currently, the facility of 'proxy voting' is only available to the army jawans. These jawans present their right to vote to any one member from the family. For this, they choose their representative just once.
However, for 'NRI' citizens the rules of 'proxy voting' are somewhat different. The NRI Indian citizens cannot delegate their right to vote to one representative only. They would have to change their representative 'proxy' voter for different elections and notify the same to the Election Commission through necessary process.
Even though, the move to amend the law, has been taken by the Cabinet, it has to be approved finally in the Rajya Sabha and the Lok Sabha after much deliberations. There are indications that the Government would very soon present the amendment bill in the Parliament.