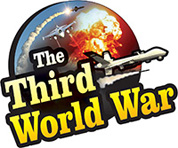 Auckland: New Zealand also has now joined the efforts to stop the growing Chinese influence in the Asia-Pacific region. New Zealand has made a provision of $500 million to increase its influence with the countries in the Pacific region. This provision is said to be a part of the 'Pacific Reset' policy of New Zealand.
Prime Minister, Jacinda Ardern's government presented its first annual budget on Thursday. It was found that along with the health and education sectors, there was also a large provision for the foreign policy. Finance Minister, Grant Robertson justified the financial provision for the Pacific region saying that, 'We are committed to maintaining New Zealand's leadership in the Pacific region. Aid will be provided to the countries in this region for facing challenges like climate change and also for economic development.'
A few days ago, New Zealand's Deputy Prime Minister, Winston Peters had expressed concern that a 'high stress area' was being created at the policy level in the South Pacific. Therefore, this additional provision in the financial budget is considered to be an indication of the changing New Zealand policy. Leading countries like the United States, United Kingdom, France, Australia, Japan and India have already initiated rapid steps to stop the Chinese influence in the Pacific.
French President, Emmanuel Macron had visited Australia only last month. During this visit, he indicated that a joint front of Australia-India-China can play an important role in the Pacific region. Australia also had clearly indicated, of making efforts to retain its status as a major power in the Pacific region through its foreign policy.