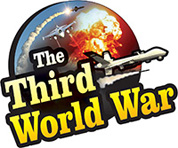 Panama City: More than 5 tonnes of drugs were seized from a submarine in a joint operation carried out by the Panama coast guard and Columbian agencies. This action was carried out last week near Bocas Del Toro in the Caribbean Sea. The narcotics stock was hidden in a submarine near the Panama coast. Four Columbian citizens have been arrested in this connection, and it is claimed that the narcotics belong to a drug cartel from Columbia.
This is for the first time that narcotics have been seized from a submarine in the Panama marine region. There have been instances of drugs having been seized from submarines near the coasts of the United States and Latin American countries. But this haul near the Panama coast shows that the gangs involved in narcotic smuggling have started using new countries as their bases.
As per the information given by the Columbian agencies, the narcotic stock possibly belongs to the Columbian-organised crime syndicate, Clan Del Golfo. The Columbian officials claimed that the value of this narcotic stock in the international market could be in billions of dollars. The Columbian agencies also said that this stock could be a part of the consignment to the United States or Europe.
Panama coast guard refused to reveal any further information, and it has been said that the seized narcotics contain Cocaine. Massive action has been taken since the past two years by the United States, Europe and Asia against narcotics trade. The Trump administration in the United States has undertaken joint operations with the agencies in the Latin and Central American countries and have seized hundreds of tonnes of narcotic substances.