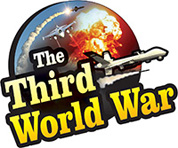 Beijing: Malaysian Prime Minister who announced cancellation of Chinese projects in his country has accused China of colonialism. The Malaysian Prime Minister criticised China saying that those poor countries which cannot compete with the rich nations are falling prey to this colonialism. Prior to this, Prime Minister Mahathir had announced withdrawal from the 'Chinese One Belt One Road' (OBOR) scheme.
Prime Minister Mahathir who is on his China visit met the Chinese Prime Minister Li Keqiang. Prime Minister Mahathir justified his decision to withdraw from the OBOR scheme. The Malaysian economy is under stress and it is not possible to invest $ 20 billion in the scheme. Prime Minister Mahathir clarified the reason for withdrawal from the scheme saying that this was an impractical decision.
But the Malaysian Prime Minister claimed that there will be no change in the commercial ties with China. He expressed willingness to enter into a free-trade agreement with China. But the Malaysian Prime Minister also raised questions about the Chinese Free-trade. He criticised the Chinese trade policies saying, 'Free-Trade should be fair.'
'Poor countries cannot compete with the rich countries. Therefore, we hope that the colonialism is not thrusted onto these countries under the disguise of free-trade. It is therefore important to have fair-trade rather than free-trade,' was the subtle blow delivered by the Malaysian Prime Minister. Prime Minister Mahathir avoided naming any country in his statement.
Meanwhile, since the last few weeks Prime Minister Mahathir has adopted an aggressive stance against China. This comes as a shock to China, as the OBOR scheme that China is implementing is not limited only to infrastructural facilities. This scheme is part of a highly ambitious strategic plan by China. This is the reason why China is making impractical investments and distributing inordinately high amounts of loans to the countries in this region.
The ulterior motive of China is to acquire the ports and strategically important locations in these countries. Getting a hint of these malicious objectives of China, Myanmar and Bangladesh have withdrawn from the scheme. The Chinese scheme has become a cause of concern even in Pakistan.
In such a scenario, the repercussions of the decisions taken by Prime Minister Mahathir may be felt in other countries too. This can come as a major setback to the Chinese policy to dominate the region.