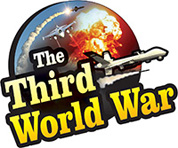 London/Brussels: Narcotics worth nearly 130 million euros were seized in a joint operation conducted by 15 European countries, along with the United Kingdom. More than 400 people were arrested during the action which is said to be the biggest jolt delivered to the narcotics trade in Europe. This is the second major joint operation at the international level. In the previous joint operation, which was conducted by the United States, Latin American and European countries, narcotics worth more than USD 3 billion were seized.
'EUROPOL' known as the common agency for law and order in Europe, informed regarding this comprehensive action against the narcotics trade in an independent statement. The action was conducted under the special campaign 'Joint Action Days 2019', and agencies from 16 European countries participated in the operation. EUROPOL informed that more than 37,000 police personnel participated in the operation, conducted under the leadership of the Polish Central Bureau of Investigation. EUROPOL clarified that this was the major drug bust undertaken, in Europe, against the narcotics trade, in history.
Narcotic substances worth nearly 90 million Euros were seized during the operation, which lasted for six days, in September. These included 1.3 tonnes of Cocaine 22 kilograms of Hashish, more than 1,000 saplings of Cannabis, six kilograms of MDMA and 10.6 kilograms of Amphetamines. EUROPOL informed that 11 tonnes of raw materials, that go in the manufacture of Amphetamines also were seized during the operation. The significance of the operation was said to be the biggest jolt delivered to the narcotics trade in Europe.
At the same time of the EUROPOL operation, the action was also taken in the United Kingdom against narcotics. As per the British media, a whopping 50 tonnes of Cocaine, Hashish and Heroin were seized and 13 people were arrested. The action exposed that the trucks used for transporting vegetables and fruit juices were used for the illicit transportation of narcotics.
Following the British action, a few suspects were detained even in Holland. It is said that the arrest was in connection with the transportation of narcotics using companies formed in the United Kingdom and Holland. The drugs seized in the United Kingdom are valued at more than 40 million Euros. It is also said that the comprehensive campaign initiated by US President Donald Trump is the driving force behind this action.
President Trump had appealed to all the countries of the world to unite against the narcotics trade in front of the UN general assembly in September last year. It is reported that the Opium plantations and factories in Afghanistan were destroyed in the campaign against the Taliban ordered by President Trump. The 'War on Drugs' started by the Philippines President Rodrigo Duterte had become a topic of discussion and criticism around the world.