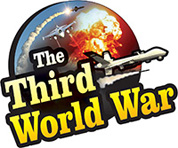 Tripoli: The Libyan rebel forces of General Khalifa Haftar claimed to have shot down a Turkish military aircraft, carrying military aid for the government. The Haftar rebel group informed that the Turkish military aircraft was shot down during an attack on the Misrata airbase in Libya, on Tuesday. Only two months ago, rebel leader General Khalifa Haftar had threatened to target Turkey for helping the Libyan government.
Since the last few months, the groups backing General Khalifa Haftar have been trying to gain control of the Libyan capital of Tripoli. The rebel groups have succeeded in gaining control over many areas around Tripoli. But the Libyan government and the groups supporting the government have started repelling the attacks of the rebel Haftar groups. General Haftar claims that along with the United States, the Libyan government has been receiving vast amounts of aid from the Turkish government.
Therefore, General Haftar and his army have threatened to target the Turkish ships, aircraft and officials. It is believed that the Turkish military aircraft with arms consignments, land at the Misrata airport every week. Taking this into account, the forces of Haftar had targeted the Misrata airport, since the last few days. Along with this base, a large scale conflict is going on in the surrounding area as well as at the base wherein more than 40 civilians have been killed in the conflict.
On Monday night, a Russian made Ilyushin Il-76 aircraft, of the Turkish military, is said to have landed at the Misrata airbase. General Haftar's forces claimed to have targeted the aircraft while it was on its return journey. After shooting down the Turkish aircraft, Haftar's forces have also warned the other countries backing the Libyan government.