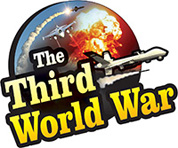 Abuja/Kinshasa: Although the COVID-19 outbreak has not affected the African continent, the threat of other epidemics looms large. The outbreak of Lassa fever is on a rampage in Nigeria, the largest country in Africa, and more than 70 people have died in the outbreak. At the same time, the influence of the Ebola virus epidemic which started in DR Congo in 2018, is continuing and the World Health Organisation has informed that more than 2,250 people have died in this epidemic.
Nigeria is the most populous country in the African continent, and the Lassa fever epidemic has started since the end of last year. This fever, which spreads through mice, has now spread to more than 20 states in Nigeria. As per the information given by the National Centre for Disease Control of Nigeria, the people infected with the Lassa fever has reached 1,708.
Last month, the same number was around 700. But within a span of three weeks, more than 1,000 people have contracted the disease, and these even include health workers. More than 70 people have died because of the disease. Local experts have expressed fears that, looking at the increasing extent of the epidemic, the number of deaths could drastically increase.
Nigerian Academy of Sciences (NAS) has demanded that the Lassa fever epidemic should be declared as a National Health Emergency. This epidemic first hit Nigeria in 1969. The NAS justified its demand for a national emergency saying that the outbreak, which was restricted to only two states, at that time, has now spread to 20 states. NAS has also pointed out that more than 170 people had lost their lives because of the Lassa fever epidemic in 2018.
While the Lassa fever epidemic is spreading in Nigeria, it has been observed that the Ebola epidemic that started in DR Congo in 2018 has not still come under control. More than 2,500 people have died in the Ebola epidemic in the past one and a half years. The World Health Organisation informed that the number of people infected had crossed 3,300. Therefore, the World Health Organisation said that the Ebola epidemic continues to be an International Health Emergency.
Last year, reports had been published in the media that an effective vaccine had been developed for the Ebola virus. But it will still take a long time to implement the vaccine. The World Health Organisation has expressed fears that the extent of the Ebola virus epidemic will increase further in this time. Before this, the Ebola epidemic had claimed more than 11,000 lives during its outbreak in 2014. Against the background of these epidemics that are creating havoc in the African and Asian continents, some people have made an interesting accusation that this is a part of the biological warfare experiment.