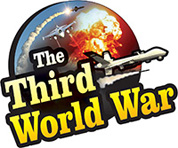 Sriharikota: ISRO successfully launched the 'CARTOSAT-3' satellite along with 13 commercial nanosatellites in the PSLV-C47 rocket. Prime Minister Narendra Modi congratulated the Indian Space Research Organisation (ISRO) on the successful launch on Wednesday morning. ISRO chief K. Siwan said that the technology used in CARTOSAT-3 was extraordinarily sophisticated and advanced, expressing confidence that it would enhance the level of precision in the 'Earth Mapping'.
The PSLV-C47 rocket was fired into space from the Sriharikota space centre, carrying 13 commercial satellites along with the CARTOSAT-3. Within minutes the satellite stabilised in orbit. Also, K. Siwan informed that the 13 nanosatellites launched with the CARTOSAT-3, were from the United States. It takes the number of foreign satellites launched by ISRO to 310. The feat made evident that IRSO was taking the lead in the satellite launching market.
The satellite would prove vital for the military as well as civilian purposes. The CARTOSAT-2 made a significant contribution to India's surgical strikes on Pakistani occupied Kashmir (PoK). The information regarding the military bases and the surrounding areas was received from the photographs captured by the satellite.
CARTOSAT-3 is equipped with more advanced systems than its predecessors. Pictures of high-resolution of the earth's surface can be captured with the CARTOSAT-3. The satellite enables effective earth mapping for the planning of urban and rural infrastructural projects. The high-resolution cameras installed on the satellite are said capable of clearly capturing objects with a mere length of 25 centimeters. Moreover, the high speed data transmission mounted on the satellite delivers the information to the control centre immediately.
#ISRO launches PSLV-C47 carrying #Cartosat3 and 13 nano satellites from Satish Dhawan Space Centre, Sriharikota pic.twitter.com/c9Kfz0iMWT

— Doordarshan News (@DDNewsLive) November 27, 2019