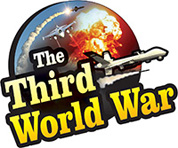 Jerusalem/ Riyadh: "Thank you, my dear friend, US President Donald Trump, for having decided to declare Iran's Revolutionary Guards a terrorist organisation. Thank you for responding to another important request of mine, which serves the interests of our countries and countries of the region," said Israeli Prime Minister Benjamin Netanyahu while welcoming the US announcement to designate the Iranian Revolutionary Guard Corps (IRGC), a terrorist organisation. Along with Israel, Saudi Arabia also has thanked the United States for this decision.
On Monday, US President Donald Trump announced IRGC as a terrorist organisation. It is said that the Israeli elections also play a significant role behind the announcement made by the Trump administration. There is a severe challenge to the leadership of Prime Minister Benjamin Netanyahu, and it is believed that the election will be very tough for him. The analysts had also claimed that Netanyahu might be benefited to a certain extent, if the United States declared Iranian IRGC, as a terrorist organisation.
Validating the claim of the analyst, US President Trump, announced the IRGC, as a terrorist organisation, just 24 hours before the Israeli elections. Strong reactions have been emanating from the international community and Israel, and Saudi Arabia has heartily welcomed the announcement.
Referring the US President as 'Friend', Israeli Prime Minister thanked him for the decision regarding IRGC. He said, "I am thankful that you acceded to the Israeli request. This decision will safeguard the interests of both our countries, as well as the other countries in the region."
Following Israel, Saudi too has hailed the decision. Furthermore, the official Saudi news agency published the reaction of the Saudi foreign ministry. Saudi welcomed the decision against the IRGC saying, "Saudi has consistently raised its voice against the Iranian support for terrorism, in front of the international community. The US decision vindicates the Saudi demand."
Over the last few years, both, Israel and Saudi Arabia, had opened an aggressive front against Iran. Saudi has rebuked Iran, even in the organisations of Islamic countries, over the issue of interference in Yemen whereas Israel has openly threatened Iran over its activities in Syria and Lebanon.