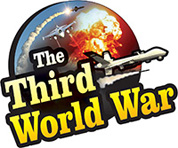 London: 'Until now, Israel was at a distance from the long running Syrian civil war. But going ahead, if Israel is attacked from Syria and if the Iranian forces don't retreat from there, Syria will no longer be immune from Israel's attack. Israel likely can attack the Assad regime,' warned Israeli Prime Minister, Benjamin Netanyahu. Netanyahu, who is currently on the UK's tour, issued this threat to Assad regime while speaking to a think tank.
Israeli PM is on European tour since last four days. While in France and Germany, he had raised the issue of Iran nuclear deal and deployment of Iranian forces in Syria. Also, during the UK's tour, Netanyahu hinted at new airstrikes in Syria.
'No one can save Syria's Assad regime from Israeli attack, 'Netanyahu warned the Syrian President. He further added a suggestive statement saying, "We have already proved our capabilities when Israel is attacked from Syria."
'Equations in the Middle East are changing and Syria should consider this. Israel will never tolerate the ongoing Iranian military entrenchment in Syria against it. Consequences of these Iranian military movements in Syria will not be borne by Iranian forces, but the Assad regime too will pay the price. The Assad regime should consider this seriously, said Netanyahu to warn the Assad regime.
Earlier, objecting to Iranian military movements in Syria, Israel had strongly attacked the Iranian bases. But in future, like Iranian forces Assad regime too will be on Israel's target, warned Israeli PM. Prior to this, the news of Israel considering to target Syrian President, Assad had also been published.