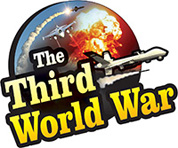 Jerusalem/Gaza/Moscow: 'Anyone who is waiting to destroy Israel will be attacked,' warned Israeli Prime Minister Benjamin Netanyahu. Israeli Prime Minister made this announcement against the background of the violent protests that started from the Gaza Strip near the Israel border. But it is being claimed that this reaction by Prime Minister Netanyahu is in concern with the air attacks on Syria on Monday.
30 people have been killed and more than 1000 injured in the Israeli action against the violent protests by the Palestinians near the Israeli border. Israel has claimed that most of the people killed in the action are Hamas terrorists. Knives and live bombs have been ceased from some of the protesters trying to infiltrate into Israel.
The group of Palestinians trying to infiltrate into Israel, through the crowd of protestors made an unsuccessful attempt to plant bombs near the Israeli security post, a few hours ago. A major disaster was averted as Israel was successful in defusing the bomb. But within the next few minutes, a report about Israel's fighter jets attacking the Hamas locations in Gaza, was published. Israeli Prime Minister Netanyahu had criticised the violent protests near the Israel border and had warned that anyone challenging the Israeli security will be targeted.
The Hamas leaders are instigating the Palestinian citizens participating in the protests near the Israel border since the past 10 days. Hamas Chief Ismail Haniyeh made an announcement while addressing thousands of protestors, to take the protests restricted at the Israel border straight to Jerusalem.
'Palestine and Jerusalem belong to us. Therefore, we will soon break the Israeli blockade, expel the intruders and reach our own homes and Jerusalem to gain complete control of Palestine. The protests will continue till the objective is attained', announced Haniyeh. Other Hamas leaders also have previously made announcements regarding thousands of people breaking in through the borders in the Gaza Strip and infiltrating into Israel. In view of that, Haniyeh's appeal to the Palestinians is being taken seriously.
Meanwhile, Russia has criticised Israeli attacks in the Gaza Strip and lashed out saying that the Israeli attacks on the Palestinians are unreasonable and unacceptable. Following Russia, Turkey also has protested the Israeli action.