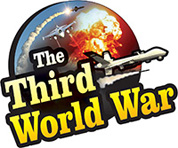 Washington: 'We expect that the United States will not have to take military action against Iran. However, if Iran tries to acquire nuclear weapons, it will invite the wrath of the whole world,' warned US Secretary of State, Mike Pompeo. European countries opposing the United States on the Iranian nuclear deal issue are well aware of the dangers of Iran becoming armed with nuclear weapons, said Pompeo.
Secretary of State, Pompeo warned Iran once again during an interview given to a leading US news channel. President Trump had already warned that Iran will not be allowed to be equipped with nuclear weapons. At the same time, acquiring these nuclear weapons will not be in the interest of Iran, warned Secretary Pompeo.
Saying that Iran will have to face dire consequences for this, Pompeo indicated that these consequences may not include military action. But if Iran attempts to acquire nuclear weapons it will have to face a strong economic action, warned Pompeo. He avoided revealing any further details about the issue.
Pompeo refuted the claim that the relations between the United States and its European allies have been strained over the issue of Iranian nuclear deal. There is a consensus between the United States, Israel, Saudi and its allies on the Iran issue. At the same time, Pompeo pointed out to Iran that the United States and the European countries agree on the issues of Iranian interference in Syria, Iraq and Yemen and the Iranian missile program, despite the current differences. Pompeo also clarified that the European countries are firm on the stand that Iran cannot be allowed to acquire nuclear weapons.