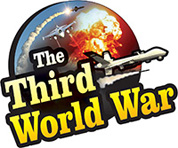 Tehran: 'The Iranian people have been hit by a tsunami of poverty because of the wrong policies of the Rouhani government,' were the scathing remarks by Tehran City Council Chairman Mohsen Hashemi Rafsanjani, son of the former President of Iran, Akbar Hashemi Rafsanjani. The condition of the Iranian people is likely to worsen after the third round of sanctions imposed by the United States against Iran and taking timely measures is the need of the hour, warned Mohsen Rafsanjani. While the Iranian economy is in doldrums, important leaders along with the supreme religious leader Khamenei and top military officials, have also started targeting the Rouhani government. The repercussions of this will be felt in Iran in the near future.
Since the last few weeks the value of the Iranian Rial, is plummeting drastically in international markets. With the Rial price declining to more than 125,000 Rial per dollar, all functions have come to a grinding halt and the Iranian people suffers the wave of unemployment. The Iranian government is accused of not taking appropriate measures to stop the downslide. This is directly affecting the Iranian cities and the local administration. These administrations are faced with paucity of funds to implement even the basic public schemes for their people.
Mohsen Rafsanjani has targeted the Rouhani government by highlighting this issue. Mohsen Rafsanjani reminded the government that the funds with these local administrations are rapidly drying up. The funds are insufficient for implementation of public utility services and the time is not far when the funds reserved for social welfare will have to be diverted for this purpose. People's coffers are also emptying rapidly along with the government mechanisms, and the percentage of poverty in the Iranian cities is increasing, warned Tehran City Council Chairman, Mohsen Rafsanjani.
Similar to Rafsanjani, Iranian analyst Siamack Shojai has also appealed to the government to stop the decline of the Rial. Last week US President Donald Trump announced the second round of sanctions against Iran. President Trump is likely to announce the third round of sanctions in the month of November which will result in the Iranian crude export being blocked. Rafsanjani as well as Shojai have warned that in such a scenario the Iranian economic crisis will take a turn for the worse.