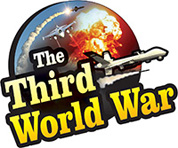 Washington: US Security Advisor, John Bolton took an aim at Iran calling it to be the central banker of international terrorism since 1972. While declaring the new US policy against terrorism, John Bolton strongly criticised Iran for being the centre for global terrorism. Moreover, after the Islamic revolution in Iran, terrorism has become the only policy of this nation, Bolton criticised further.
The terrorist organisations such as Hezbollah in Lebenon, Hamas and Palestanian Islamic Jihad in Palestine, pose a threat to the US and its vested interests. It has emerged time and again that these organisations are being backed by Iran, prompted Bolton. Thus, it becomes necessary to stop Iran and it's the very reason for which the US is taking steps, announced Bolton. While speaking to the press, Bolton also guaranteed that the US will try to cease the oil exports from Iran in entirety.
The Trump administration had broken off the nuclear deal with Iran in 2015, and had heavily pressurized Iran to cease the nuclear programme. By imposing heavy economic sanctions on Iran, the US has created an economic impasse in that country. The effects of which are now showing on the Iranian economy and has created constrain among the Iranian citizens. This has caused the popularity of Iranian regime to decline and the sanctions have been much more effective than expected, claimed Bolton some time ago.
Iran's actions are the cause for Trump administration's such a stance against this country, said Bolton. Earlier, the former US security advisor and former secretary of state, Henry Kissinger too had warned the US to beware of Iran. Iran's influence on countries such as Lebenon, Iraq, Syria, Yemen has been highly increasing and if it remains so, Iran will capture all the countries from the Middle East and establish its rule, strongly warned Kissinger.
Meanwhile, the Israeli Prime Minister had accused Iran to have secretly set up an atomic base. Bolton said that this accusation will be investigated upon. In case, this accusation turns out to be true, then Iran will have to hell to pay, strongly warned Bolton.
Stating, "This is not the Obama administration", Bolton conveyed the message to Iran and others of the US adopting more aggressive stance regarding Iran in the future.