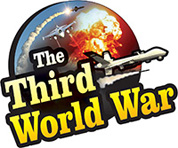 New Delhi: The Indian defence forces are performing joint war exercises with the United States, United Kingdom and Russia. These include 'Cope India' air exercises with the United States, 'Indra Navy 2018' with Russia and 'Exercise Konkan' with the British navy. These exercises will hugely benefit the Indian defence forces and the military importance of India is once again being underlined due to this.
The Indian Air Force has started war exercises with the US air force near the Kalaikunda air base in West Bengal. The F-15 Eagles of the US Air Force and Mirage-2000, SU-30 MKI Flanker, Jaguar and aeroplanes equipped with A50 AWACS radar from the Indian Air Force are participating in the exercises. The exercises are said to continue till 15th December. These exercises in eastern India are strategically critical. The security of the east airspace near China is the responsibility of the Kalaikunda air base, and the Cope India 2019 war exercises are being conducted in such a strategically important area.
India and the United States had decided for joint war exercises in 2002. Later, every two years, joint drills between the defence forces are being conducted regularly. While these air exercises continue, the Indian Navy is holding the Indra Navy 2018 exercises with Russia. Three Russian warships and six Indian warships, one submarine, two surveillance aircraft, Hawk fighter jets and helicopters are participating in the exercises.
These are said to be a part of the regular joint war exercises between India and Russia. As per information received, the exercises will continue till 16th December.
British warship HMS Dragon and Indian warship INS Kolkata are participating in the 'Exercise Konkan' at Mormugao in Goa. These exercises will increase the capabilities of the Indian defence forces tremendously and will be hugely beneficial in the future. Joint war exercises with the United States, Russia and the United Kingdom at the same time is a message to the world about the tremendously increased military importance of India.
Noting that the developments in the Indian Ocean and the Pacific sectors will be the most important, the United States has seemingly increased its activities in these sectors. It has increased the political and military importance of India which has been highlighted because of these war exercises.