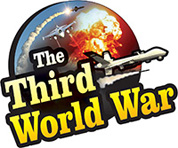 Cairo: 'Hamas made the first mistake by carrying out rocket, kite and balloon attacks despite ceasefire across Israel's border. After that an Israeli soldier killed in the firing from across the Gaza Strip border proves to be the second mistake made by Hamas. Henceforth, if Hamas makes a mistake of retaliating against the Israeli attacks on the Gaza Strip, Israel will declare a war against it in two hours,' Egypt warned Gaza. Following Egypt, the United Nations too has appealed Hamas to stop the attacks on Israel.
Last week, Egypt had brokered a ceasefire between Israel and Hamas from Gaza Strip. However, Hamas continued its attacks on the Israeli border areas despite this ceasefire. Israel carried out attacks on the Gaza Strip to counter these kite and balloon attacks. But Israel had stopped its action against Gaza thereafter.
To relieve the Palestinians in Gaza cornered because of the Hamas attacks, Israel declared the opening of the Gaza Strip border. Israeli Foreign Minister Lieberman has also proposed to continue this help if Hamas refrains from attacking Israel for the next four days. Even after this, there was firing from the Gaza Strip on the Israel border.
An Israeli soldier was killed in this attack from the Gaza Strip. It is the first incidence of an Israeli soldier losing his life in the Gaza border conflict. Israel carried out airstrikes into Gaza after this attack. A Hamas reaction is expected to this Israeli action. But the Egypt government has suggested that Hamas should not make the mistake of attacking Israel.
The Hamas attacks will prompt an increase in Israeli attacks on Gaza, and a war will be ignited, warned Egypt. Hamas should stop the attacks on Israel for the welfare of the Palestinian citizens in the Gaza strip. The Sisi government in Egypt has warned Hamas that if it did not stop attacking Israel, it would impose sanctions against Gaza. Hamas has accepted the proposal of the Egypt government. Hamas has also appealed that Israel should ease restrictions imposed on Gaza.
Meanwhile, Israel had warned Hamas of a prolonged conflict following the attacks on Israel last week. Defence Minister Lieberman warned that this war would be longer and more painful than the one in 2014. The Israeli Education Minister had demanded that Israel should attack the protestors launching the kite and balloon attacks. The Egyptian news agency has claimed that the Israeli warnings are being taken seriously.