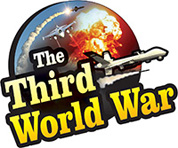 Tripoli: Turkey has continued with its supply of weapons to the Libyan government, with a complete disregard for the sanctions imposed by the United Nations. It is being reported that Egypt and UAE have decided to support the Haftar rebels, to stop this Turkish weapons smuggling. The Gulf media claimed that Egypt and UAE are training the Haftar rebels to become 'Naval Commandos'. The international organisations are warning that if this weapons supply is not stopped in time, a fierce conflict will flareup in Libya.
The United Nations has appealed that a ceasefire should be worked out in Libya. To make the ceasefire effective, the United Nations, during a meeting held two weeks ago, banned supply of weapons to any of the Libyan factions. The European Union also took a similar decision and deployed destroyers in the Mediterranean Sea. It was being claimed that this will stop weapons smuggling into Libya.
But as per the information given by the global organisations and websites, monitoring the flight movements, the sanctions imposed by the United Nations have failed. One of the websites said that both the factions are regularly receiving weapons supplies, from the international level, since the last several weeks. It is claimed that the supplies received by the Sarraj government constitute a major part of this smuggling.
In the last month, Italian agencies detained a Lebanese ship, smuggling arms for the Sarraj government in Libya, during an action in the Mediterranean Sea. It was discovered in the interrogation that the origin of the weapons was Turkey. Whereas, in the last week, the Libyan rebels destroyed one of the Turkish ships carrying weapons for the Sarraj government, in the Tripoli port. The Libyan rebels had accused that the ship was carrying weapons.
To stop this weapon smuggling by Turkey and to retaliate against the Turkish marine movements, Egypt and UAE have started imparting Commando training to the Libyan rebels. A huge contingent of the Haftar rebels is undergoing training in Egypt. Whereas, UAE will be supplying patrol vessels to the Libyan rebels. The Libyan media are expressing concerns that the strength of the Libyan rebels, already equipped with drones and fighter jets, will increase substantially with this.
At the same time, the Libyan mouthpiece blamed that if Turkey is carrying on with weapon smuggling, Egypt, UAE and Saudi are equipping the Libyan rebels. The Libyan media are pointing out that the Saudi soldiers and Russian mercenaries are fighting for the Libyan rebels, against the Libyan government. Therefore, these mouthpieces are blaming Russia and the Arab countries for the instability in Libya.
Meanwhile, the European countries are appealing that the Libyan problem should be resolved through negotiations. German Chancellor Angela Merkel met rebel leader General Khalifa Haftar and made this appeal. But given the arms assistance being provided by Turkey and the other countries to both the factions, it seems that the Libyan conflict will only flare up further.