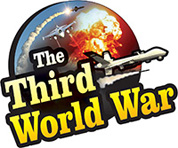 Tehran: The dispute between the supreme religious leader of Iran, Ayatollah Khamenei, having the maximum governing rights and President Rouhani has intensified. The Revolutionary Guards (IRGC) had shot down a Ukrainian Passenger airliner on the 8th of January. It was reported that this was done under orders from Khamenei. However, Rouhani was kept in the dark about the incident, and therefore he recorded a reaction, referring to the act as an unpardonable crime. The US daily claimed that Rouhani even threatened to resign, if the information regarding the incident was not exposed.
A Ukrainian passenger airliner crashed within few minutes after the take-off. One hundred seventy-six people were killed in the crash. President Rouhani and IRGC said it was an accident. IRGC went on to claim that the plane had crashed due to a technical snag. The US newspaper said in its report that President Rouhani threatened the IRGC after the evidence surfaced in the international media that this was an act of terror and not an accident.
President Rouhani had threatened IRGC, "Reveal the truth regarding the Ukrainian plane crash or else I will resign." The US daily claimed that this warning was directed not only towards the IRGC but towards the Iranian supremo Ayatollah Khamenei.
Khamenei is in control of the IRGC and other important security and judicial agencies. It is claimed that the Iranian agencies do not take any steps without an order issued by him. Therefore, the US daily claimed that the threat issued to IRGC was, in fact, a threat for Khamenei.
Within a few hours of the threat, IRGC chief General Amir Ali Hajizadeh, accepted the responsibility of the attack on the Ukrainian passenger airliner. President Rouhani had said that this attack on the passenger airliner was an unpardonable crime and everyone responsible should be punished whereas, Iranian Supremo Khamenei had justified the attack and held the United States responsible for the attack.
The reaction triggered strong protests against Ayatollah Khamenei. The protestors demanded for Khamenei regime to be overthrown. Thereafter, reports were received of the IRGC and Basij Militia taking action against the protestors, under orders from Khamenei.
Therefore, public opinion seems to have gone against Khamenei and IRGC.
Meanwhile, differences between Khamenei and Rouhani had surfaced over the protests in Iran. During the protests that were held in more than 50 Iranian cities, against the inordinate fuel price hike, protestors were demanding that the Khamenei regime be overthrown. President Rouhani had severely criticised the action taken by the IRGC and the security agencies against the protestors, exposing the tension brewing between Khamenei and Rouhani.