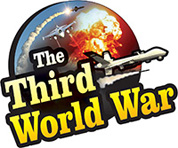 Washington/Tehran/Rome: Coronavirus epidemic, which has reached 70 countries, has claimed 3,218 lives till now. The number of people infected has crossed 93,000. But it is claimed that the severity of the epidemic has reduced in China. But the spread around the world is increasing in leaps and bounds where nine people have died in the outbreak in the United States, which was not having any patients a few days back.
Fear is being expressed that the epidemic will spread very rapidly in the United States shortly. The outbreak is on a rampage in Europe, and 79 people have died in the epidemic. Six people have been killed in France, and the first patient of Coronavirus has been detected in Poland. One hundred and forty-two people have been added to the list of patients in South Korea in a single night. This takes the total number of patients in South Korea to 5,328. The South Korean President has declared a war against the epidemic.
There are 1,000 patients of Coronavirus in Japan where six deaths have been reported. The virus is playing havoc even in Iran and the maximum number of deaths, after China, has been reported in Iran. Ninety-two people have died in the epidemic in Iran till date and the number of patients has crossed 2,300. The virus has infected 8 % of Iranian lawmakers. Therefore, all the meetings between the lawmakers and the public have been cancelled.
To avoid contracting the virus, Iran has released more than 54,000 prisoners on a temporary basis. The Iranian agencies are saying that these prisoners will have to return to the prisons again at a later date. Meanwhile, the severity of the epidemic is claimed to have reduced in China, where the epidemic had started in the Wuhan city. It has been claimed that China has succeeded in containing the outbreak to a certain extent. But some people have reacted that the Chinese claims cannot be trusted.
There is a vitriolic criticism that the fact of the matter is that the world is faced with this crisis as China did not disclose the information regarding the epidemic for the first two weeks. Some news agencies have levelled this accusation quoting local sources in China. These news agencies claim that China is still not revealing all the facts regarding the epidemic.
Although the dangerous spread of the epidemic is evident from the number of patients, claims are being made that the epidemic is playing bigger havoc than what is actually being disclosed. A Chinese website claimed that everyone is aware that the numbers of patients and deaths in China, because of the epidemic, are much higher than the announced figures.