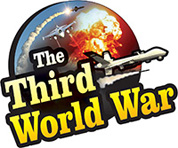 Prague: 'It is obligatory for the Chinese private companies to collaborate with the intelligence agencies as per the law of the land. Therefore, entrusting the maintenance of the sensitive systems in the country to such companies is a threat to the national security,' warned Dusan Navratil, the Cyber Security Chief of the Czech Republic expressing the threat to the security from the Chinese companies. Czech Republic becomes the third country in Europe to raise a question mark on the Chinese companies in telecommunications sector.
Huawei ranks second internationally in telecommunication sector and it is an important factor in the Chinese influence in the economic and industrial sectors. The founder of Huawei, Ren Zhengfei is a retired official from the Chinese military and a senior member of the Communist party. Two weeks ago, the executive director and CFO of Huawei, Wanzhou Meng was detained in Canada.
Wanzhou Meng facing action in Canada is the daughter of Ren Zhengfei. This action is said to be at the instance of the United States while China has given a very severe reaction against it. China had warned Canada to release Meng or be prepared for the consequences. But by this time, it was being revealed that many leading countries including the United States had started expelling Chinese companies. Following the United States, the United Kingdom, Australia and New Zealand refused the investment from Huawei.
Belgium, a leading European country had indicated banning Huawei following the Meng arrest. Thesenior officials of the European Union also had clearly warned that the European countries should exhibit caution with respect to the Chinese companies in the telecommunications sector. Taking cognisance of this warning, Czech Republic has raised question marks on the Chinese company ZTE along with Huawei. Even the US agencies had taken an action against the Chinese company ZTE.
While the image of the Chinese companies is biting the dust, Huawei has initiated strong efforts to improve its image. The company management, while denying the accusations, have opened the company gates for the media. The main objective behind this open-door policy is that the media should report after observing the working and other related things.