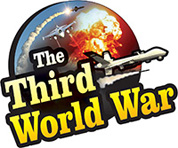 Washington: The US Secretary of Defence, Mark Esper, has stated that the US military will be used to counter China and Russia, along with the Indo-Pacific sector, by reducing the deployment in Afghanistan and other regions. Esper made this statement while speaking at the programme organised by the study group Reagan National Defence Forum. These indications given by Esper have become significant against the background of the increasing intensity of the tension and conflict in the Gulf region.
Esper indicated that his focus would be on Russia and China in the time to come by saying, 'China and Russia are currently trying to dominate the world. They are forcing the smaller nations to make decisions favouring them. In this scenario, my focus will be on how to use the US military deployment to counter this influence. This is my ambition.'
US President Trump has consistently targeted China adopting aggressive policies, for an open conflict through his decisions like the trade war and other aggressive measures. At the same time, a big group in the United States is drawing attention to the Russian threat and is making efforts to prepare the United States against the threat. These include military officials, intelligence department and even diplomatic officials.
Although President Trump is focusing on eradicating the Chinese activities, he has clarified that he is aware of the Russian threat while talking about space and other threats. Esper's statement does not mention risks in any particular sector but has clearly indicated that the Russia-China front is challenging the United States.
A few months ago, Gina Haspel, the chief of US intelligence agency CIA, had also said that henceforth, stress would be given on the activities of Russia and China.