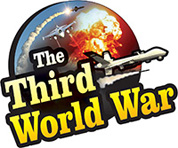 Washington/Beijing: China has succeeded in acquiring a strategic military base within a few hundred miles of the Indian border, by ensnaring Sri Lanka in a debt trap, claimed a leading US daily. In an agreement signed at the end of last year, the Sri Lankan government has leased the Hambantota port and 15,000 acres of surrounding land to China for 99 years. The news report points out that this is a glaring example of how China pressurises various countries to fulfil its own selfish agenda by ensnaring them in a debt trap.
The New York Times published an independent article about the Chinese acquisition of the Sri Lankan Hambantota port. The article exposes the Chinese strategy, where it took advantage of the weaknesses in the Sri Lankan economy to advance its own military interests. India had refused to fund the Hambantota port project because it would not have been commercially and practically profitable. Subsequently, when the former Sri Lankan President, Mahinda Rajapaksa approached China for funding, it was immediately approved.
Former Sri Lankan military officials have claimed that although China is claiming that the port will be developed exclusively for commercial purposes, clauses regarding its use for military and surveillance purposes were discussed during the negotiations for the agreement. As per the agreement signed in 2017, China had written off Sri Lanka's debt of $1 billion while taking control of the Hambantota port. But at the same time, its other multibillion dollar debts given to Sri Lanka still remain outstanding and are throttling the Sri Lankan economy.
Former National Security Advisor of India, Shivshankar Menon has expressed fear that China has given preference to the national security issue while investing in the Hambantota port and it may deploy its security forces here in the future. The article also points out that as it stands today, the clause for military deployment has been omitted from the agreement, but in future, China may pressurise Sri Lanka to accede to their demand for military deployment.
The Hambantota deal underlines the dark side of the ambitious Chinese 'One Belt One Road' policy. The US daily claimed that providing investments and financial assistance to endangered governments for development projects and then converting it into a debt trap is a coup. The article also mentions that the investment in the Hambantota port was also used in the election campaign of former Sri Lankan President, Mahinda Rajapaksa.
Last month, a study group in the US called 'International Assessment and Strategy Centre' had warned that the funding provided by China to various countries of the world are signs of danger. US Navy Secretary, Robert V Spencer had also expressed concern before the US Congress that China was using its capital as a weapon.