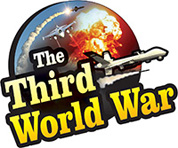 Beijing: Following the warning to sink two US aircraft carriers, China announced the deployment of the anti-warship missiles DF-26, in the South China Sea. Just two days ago, a US warship completed its patrolling in the South China Sea. The analysts in the United States are claiming that China has issued a warning to the United States with this announcement for deployment of the DF-26 missiles. A few days ago, Chinese President Xi Jinping had ordered its military to be in a state of readiness.
As per the information published by the Chinese mouthpiece newspaper, the anti-warship DF-26 missile has been deployed in the north-eastern region of China. This DF-26 missile was first displayed to the world, by China, during the military parade in 2015. Following that, in April last year, China announced the commissioning of the missile in the Chinese military. No information was available regarding the region of deployment. But two days ago, a Chinese military official informed the Chinese mouthpiece that the missile loaded on a truck had been deployed in the North-Eastern region.
The DF-26 missile with a strike range of 4,500 kilometres can reach the Guam Island of the United States, in the Pacific Ocean. China has claimed that the missile is capable of sinking a US aircraft carrier. One of the senior Chinese military officials had made a suggestion to sink two of the US aircraft carriers to gain control over the South China Sea. The official had claimed that sinking of the aircraft carriers would be a major jolt to the United States.
The Chinese President, within the next few hours, ordered the Chinese military to be prepared for war over the South China Sea. But the United States challenged China by sending its warship through the marine region. The US warship patrolled near the Chinese artificial islands. Against this background, the deployment of the Chinese DF-26 missiles is being looked at very seriously. Immediately following the report of deployment of DF-26, a Chinese military official threatened the United States.
Zhang Youxia,an analyst from the Chinese 'Naval Military Studies Institute, warned 'China has a sovereign right over the South China Sea. But the United States is challenging the Chinese right. The United States will be held entirely responsible if the security of the Chinese soldiers on these islands is threatened or war is sparked between China and the United States.'