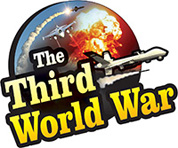 London/Beijing: Former British Minister Jim O'Neill claimed that the Chinese currency Yuan had the capacity of becoming the international currency saying, "The position of the US dollar as the global currency is still intact. There is only one legitimate way to change it. A new long term and the genuine currency has to be created as an alternative for the US dollar". At the same time, O'Neill also said that to make Yuan a global currency the use of Yuan at the international level has to be increased and advised that the Chinese government needs to take steps in that direction.
The trade war between the United States and China is intensifying by the day. The United States has initiated the process of imposition of decisive taxes and also is consistently targeting the Chinese companies. China also has started aggressive movements against the United States actions. China has indicated that stopping the supply of Rare Earth minerals and selling of US bonds, could be some of these measures.
At the same time, both China and Russia have been making efforts to challenge the domination of the US dollar. China and Russia have increased their gold reserves to a great extent and has started the use of local currency in bilateral trade. Both nations have also challenged the international agencies, using the US dollar, and an initiative has been taken to create alternative systems. Against this background, the claim of the former British Minister becomes significant.
O'Neill has advised avoiding inevitable mistakes while advocating the Yuan as an alternative currency for the US dollar. He said that the Yuan should not be devalued. At the same time, the former British Minister warned China not to attempt to sell the US investments and bonds on a big scale. He cautioned that in that case, it might only hurt the Chinese investments. At the same time, O'Neill advised that China should focus on increasing the use of its currency, Yuan, at the international level.
O'Neill has become the second senior British official to claim that Yuan could be an alternative for the US dollar. Before this, Governor of the Bank of England Marc Carney had claimed that the Chinese Yuan could replace the US dollar as the global currency. The Bank of England Governor had predicted, "The new currencies can come forward as reserves currencies in the international economy. I feel that one of the existing currencies, in which Yuan is a leader, can become the new reserve currency".
A few months ago, Canadian economist Alasdair Macleod had claimed that China could dismantle the domination of the US dollar, based on the humungous gold reserves in its possession.